The Music  Man runs until August 19 at the Weston Playhouse. Weston's motto is that it celebrates the classics and nurtures the new.  There are two classic American plays that deal with a  traveling salesman who "doesn't know the territory." Both of these plays have had productions at the Weston Playhouse. They are however quite different. One of them is Death of A Salesman by Arthur Miller and the other is The Music Man by Meredith Willson. Each in its own way gives a glimpse of times in the United States that have passed. Madison Avenue, shopping malls and the Internet are among the reasons  we can only encounter traveling salesmen on our stages and not in our towns, large and small.
Meeting Harold Hill in this production is probably more fun than even the most successful traveling salesman in the past. Meredith Willson's melodies recreate a 1912 River City that may never have existed, but should have. The cast is excellent and the audience leaves the theatre with the lovely music playing in their heads.
Bob and I had the pleasure of talking with three of the cast members: David Bonanno who plays Harold Hill, Marissa McGowan who plays Marian the Librarian, and Michael Mendez who plays Marcellus Washburn, Hill's accomplice.
Click on Weston's website to buy tickets and find out about the rest of the season.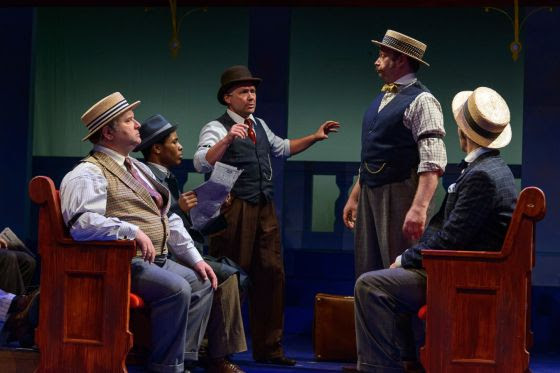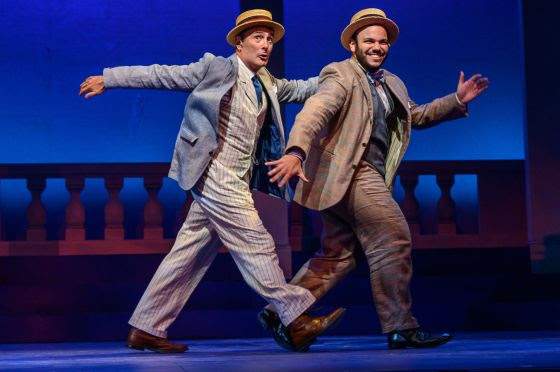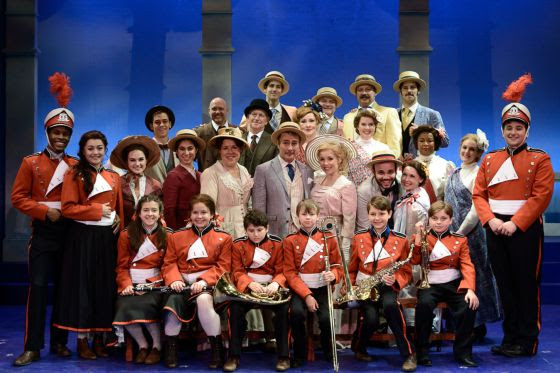 Click below to see a preview of the show
For a discussion of the background of the play, click below